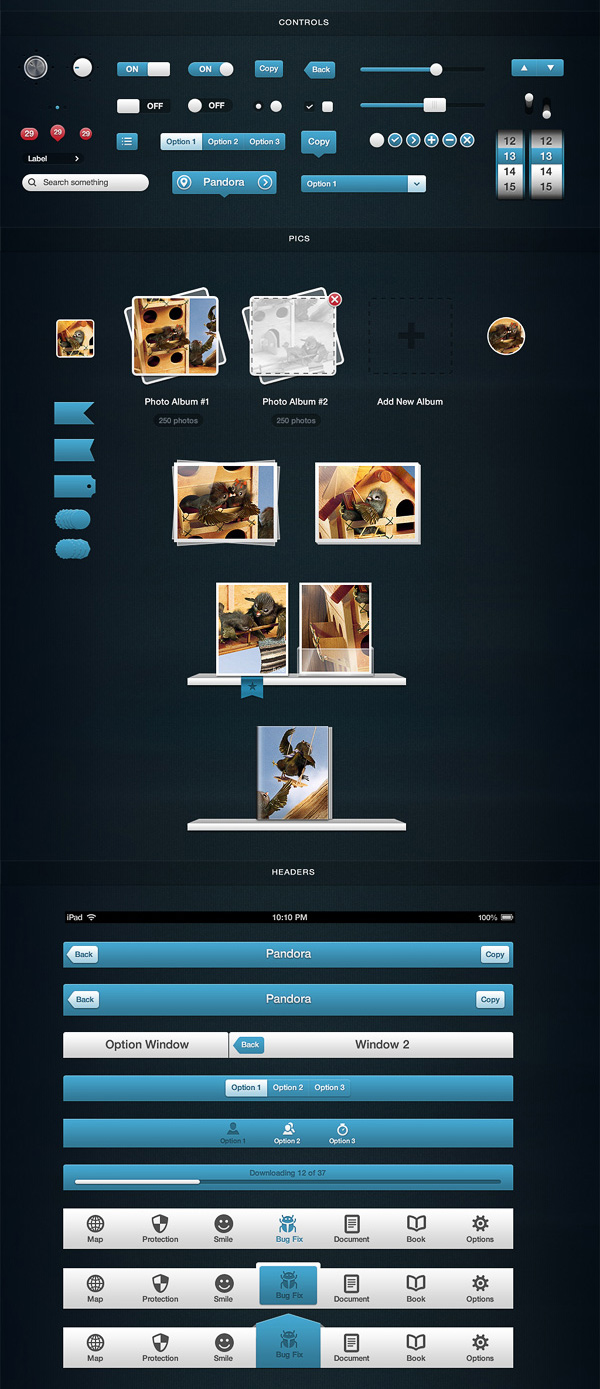 User interface (UI) elements play a greater role in mobile applications also. If these are used wisely, the application is sure to become a hit with the target groups. Therefore, designers pay special attention to these while developing an application.
Since an application has many elements in it, designers may not have sufficient time to build all of them on their own. As a solution to this, they are recommended to use online resources where some elements are already created and offered for use. One such interface is the Pandora UI for iOS – User Interface Pack. This interface is specially designed for mobile applications and comes in both premium and free versions now.
The pack contains a choice of 5 skins and sample applications which can be used as templates for integrating the necessary elements and skins.
Since the elements are vectorized, you can resize these without hampering their quality. When you buy this pack, you get a choice of 5 style pages in PSD format including cloth, basic, knit, leather and wood. All these are well-suitable for the new iPads or iPhones.
Why Use Pandora UI for iOS – User Interface Pack?
This pack is recommended for several reasons, as mentioned below:
It includes both default and custom elements so that you can use any of these based on the needs of your mobile application.
The choice of templates is amazing in this pack.
The pack contains PSD files and vector shapes which are easy-to-modify.
There are PSD sample files in the pack to guide you on how to use the readily available elements.