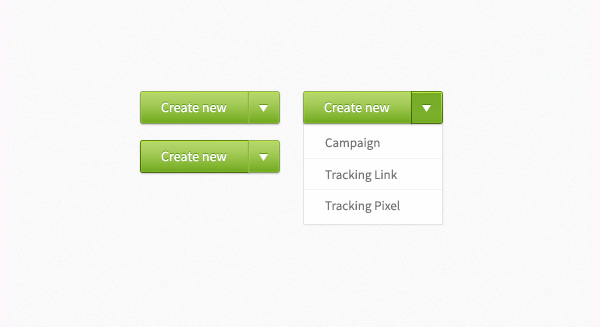 A great website design is that which can make its user's navigation experience easy and enjoyable. In the recent past, you must have noticed that how some basic user interface (UI) elements have been reinvented to increase the functionality and uniqueness of a website. However if you don't have sufficient time for this, you can explore the online resources which already have a huge collection of innovative UI elements. One of these is Multipurpose Dropdown Button. If you are also involved in a website designing project, consider playing a bit with these basic elements. For this, you need to use your creative skills and vision.
It is a very simple interface element, but its style is innovative and modern. You will surely enjoy an experience of including this in your website because it can give your layout a modern touch.
Why Use Multipurpose Dropdown Button?
Using this readymade template has its own advantages because it is loaded with some exciting features. These are discussed below:
This template is especially created for e-commerce websites.
This dropdown button is simple, but can feature many options at the same time without appearing complicated.
This button can easily draw your users' attention and make their navigation quite easy.
You can customize the color of this readymade template with ease using its color palette.
The template is easy to download from the internet.