12/09/2012 Posted in
Icons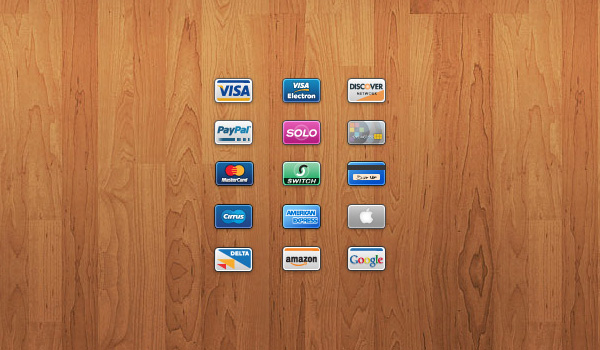 The use of user interface elements depends on the needs and requirements of a website designing project. However, the one which is preferred most is the Mini Cards: 15 Credit/Debit Card Icons. You can download these from the internet hassle-free.
For instance, if you are building an e-commerce site, you need to choose those elements which can make your users' transaction experience easy and quick. In order to implement this, you can take help of icons. Icons are quite popular all over the internet pages because these can provide extra touch to their whole appearance and functionality.
Why Use Mini Cards: 15 Credit/Debit Card Icons?
You can pick your mini credit and debit card cons from this pack to improve your site's appearance, functionality and to attract user's attention. Other reasons which also make this set a good choice for your website are discussed below:
The set contains a choice of 15 credit and debit card icons.
All these icons are pixel-perfect.
The set contains PSD file, which helps in easy download.
Also since these come in both small and large sizes, you can easily pick the one which suits your page layout and space.  As far as e-commerce site is concerned, the type of icon that is required here is the mini credit and debit card icon. Nowadays, a great variety of these icons can be seen online.