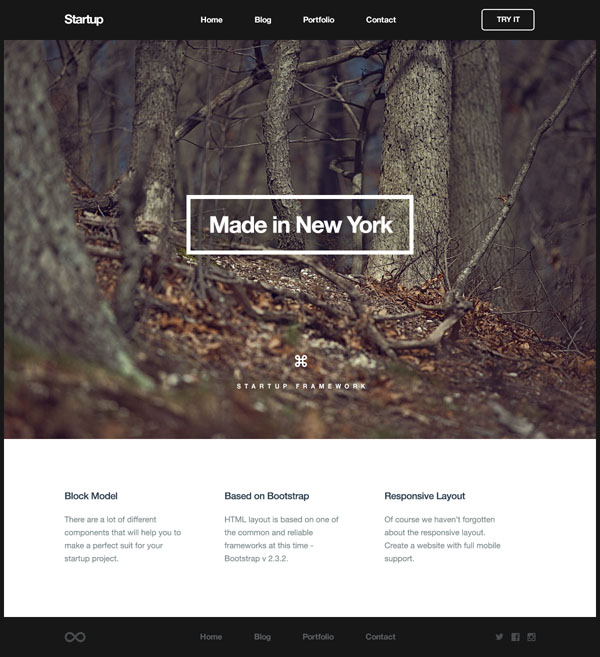 Logistics and transportation are really a wide sphere in which involves thousands of large companies and millions of affiliated companies. And a good website in this case is quite crucial since it not only unites all local and central branches together but also provides a perfect platform for properly maintaining services. Logistics as well as transportation is complex, but a website on the contrary need to be pure and simple, especially when it comes to customers. In order to provide a good user experience you should have a clean, easy scanning yet highly informative website. So everything is riding on a website template that you will choose. It must have a clean visual hierarchy and rigid structure in order to serve its purpose well, and our polished logistic website template is exactly what you need.
The template is based on a parallax effect that gives your online presence a note of trendiness. The predominant neutral light grey coloring is a perfect choice for establishing a businesslike atmosphere. The neat flat buttons and graphics add elegance and accuracy. The front page allows you to host a slogan and description, draw attention to logotype, and even cast a light on special offers. The next section is quite vital and pertinent since it provides a handy step-by-step guide that can briefly explain an ordering procedure. There are several optional text blocks and widgets that can be used for populating your website with necessary content. All in all, with the help of this template you will be able to:
Logistic Website Template Features
improve interaction;
provide means of communication;
create a friendly logistic environment;
drive profitable growth.