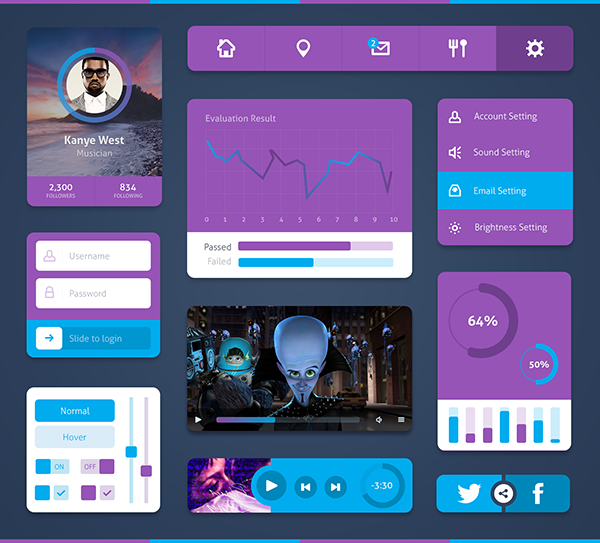 Graphic designing is nothing but toying with different ideas that may or may not be liked by others. But when the web designs become monotonous then it is quite obvious that visitors will start disliking the websites. Web designing creates the first impression in the minds of the visitors and if it can't then the entire designing endeavor is in vain.
A creative and efficient UI is required to guide the visitors while they surf the web pages. A handy and beautiful design often decides the response of the visitors. Designing a set of high quality UI elements takes a lot of time and if you want to save yourself from the tedious task then it is better to opt for our Free Minimal UI kit.  You would be able to create and design quick layouts or prototypes by using the UI components included in our design.
Here are a few features that you can expect to get while using Free Minimal UI kit:
Set of innovative designs for buttons, opt in boxes, sliders etc
Good combination of a digital design
Remarkable use colors
Navigation is extremely cool looking
The colors would blend with any corporate or private website designs
Free Minimal UI kit allows the designer to enjoy the liberty of working with a set of components that are absolutely awe-inspiring when it comes to color usage and blending. The PSD files can be tweaked at any point in time and it can prove to be a great asset for designers who want some inspiration for their work.