09/11/2012 Posted in
Misc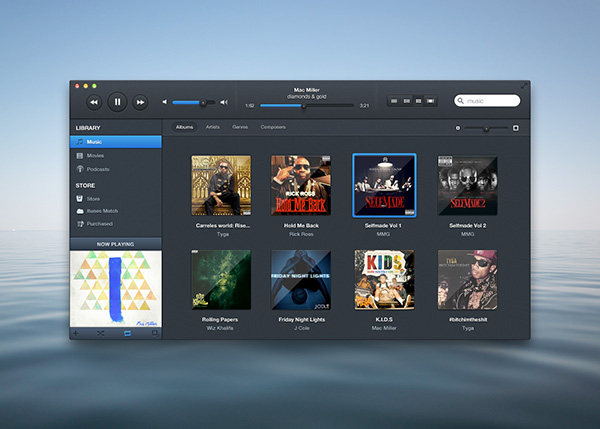 Dark iTunes has won the hearts of millions of designers all over the world. Yes, this exclusively designed Dark iTunes is the latest rage and why not when it has all the elements perfectly designed to give a revolutionary new look. We all are aware of the designs that already exist in the market but they somehow tend to go back to the old design and are just copycats of the existing ones.
The background color and the buttons tend to complement each other pretty well and that too without giving a sense of being overdone. The thumbnails in the album window are arranged perfectly rendering a classy look that many designers believe a player design should have.
Here is a list of the features that you get with the PSD design:
Well organized panels
Revolutionary player UI
Easy access to Albums and Artists
Advanced search design
Color that suits all themes
Prominent buttons
Glamorous Fonts
The UI designs for Mac PCs are experiencing random changes and new designers are trying out revolutionary elements to make their designs acceptable and popular. Dark iTunes is a step ahead towards addition of elements that makes the designs look fresh yet retain the old world charm.