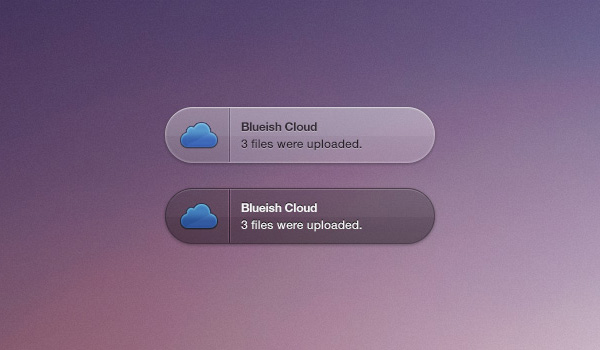 Blueish Cloud Growl Style Buttons is a particular type of freebie, which is available with fully customizable elements of web designs that are layered in PSD files. These are extremely easy to use and can easily be customized with some easy adjustment as per the users' need and can well be turned into readymade web elements.
Features Cloud Growl Style Buttons
These Blueish Cloud Growl Style freebies come in colorful formats (generally based on different shades of blue – hence the term 'blueish')
The icons come in small sizes and are composed in structure which give the pages and especially the notifications an extremely composed and professional look
These freebies are based on blueish background, are designed in such a way that they can b e used in professional as well as personal websites. They help to maintain a perfect balance between all the parameters and elements of a web page.
These freebies, when used in menus and navigation tabs enhance the usability of the pages to such an extent that even those who are browsing the pages for the first time will feel at ease. Cloud Growl Style Buttons are so designed to allow the web designers to make necessary changes on the pages as per the requirement of the users without having to do too much of manipulation.
The user-friendliness of these freebies make them exceedingly adorable to the web designers nowadays.