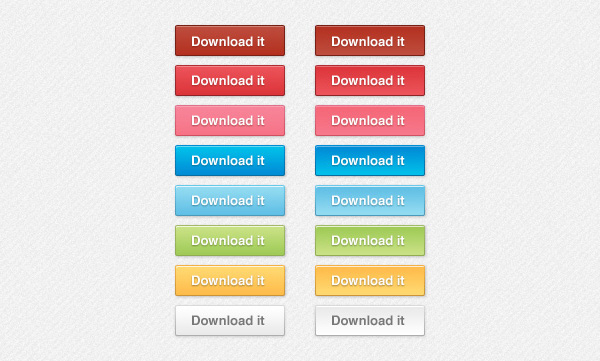 State web UI buttons are the latest in the line of UI buttons that are used to design the modern websites. These colorful buttons are not only fit to facelift any website but the advanced properties of these buttons increase their usability to large extent.
The ways these State web UI buttons can enhance web designing
These state web UI buttons are available with various types of arrows as well as basic symbols that enhance the navigability of the web pages.
The Info & text boxes that these buttons come up with help the designers to arrange the different elements and streamline them in a proper way so as to make the webpage look sleek
Breadcrubs and various other navigation elements increase the fluidity of the website and streamlines its getup
Drop-down boxes and the collapsible boxes help the users to arrange menu driven options and consolidate various elements in a single page and making them more user-friendly
Various elements like the speech bubbles, and different kinds of search forms, and loading elements, and other features immensely help the web designers to customize websites in a lot of innovative way.
These state web UI buttons are readily available on the webpage using these buttons and embedding them in the websites according to the needs is extremely easy. This is why, even those who are fresher in web designing feel at ease with these buttons.