12/09/2012 Posted in
Misc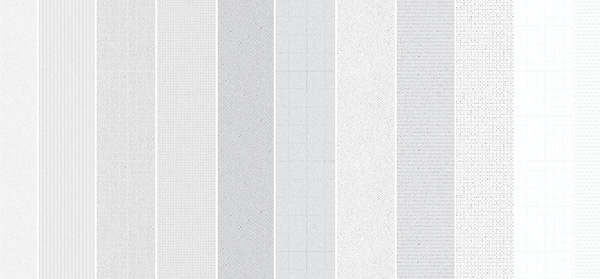 11 Light Subtle Patterns (.PAT) are seamless and especially created for web applications. You can download this set of patterns to liven up the looks of your website a bit more.
The best part about any web design is that it has to be simple and effective. The simple it looks the greater influence it exercises on the minds of its users. That's why you have to ensure that the detailing which you incorporate into its design is clean and subtle. Currently, lots of patterns are applied to the website backgrounds to pep up their appearance.
Why Use 11 Light Subtle Patterns (.PAT)?
You can apply any of these patterns to your web design to make it appealing and eye-catchy. In addition, there are several other factors also which make these a good choice. These are:
These subtle patterns are quite handy.
Consisting of .pat and .jpg files, these patterns are quick and easy-to-use.
The reason behind this is that patterns can express and conjure up different moods through their simple details. You can apply patterns to the background of your website, phone case, etc. to add to a sense of freshness and newness.
If you have a good choice of patterns in your design library, you can easily build an attractive graphic design. You can create these patterns on your own or can simply download these from the internet.