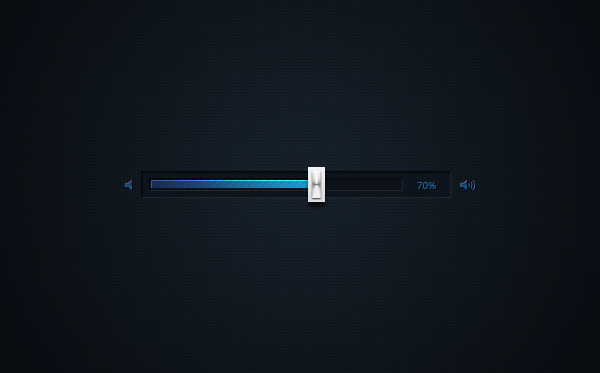 Every single user interface (UI) element has a bigger role to play in the overall look and functionality of a website design. And as a designer, you cannot afford to ignore this. On internet, you come across different types of small and big UI elements. Nowadays, many designers are using Volume Bar UI Element. If you want, you can also try this out.
Each of these has been designed to perform certain functions. You can take for instance a volume control widget into your consideration. If you see, this is a very tiny element. However, the role it plays is quite significant. It is most required in a music based website. If a music site doesn't have it, users may face difficulty in adjusting to the level of sound pre-set for a musical piece and finally, decide to leave your website. In order to ensure that nothing of this sort happens to your website, you have to incorporate a well-designed volume bar into your layout.
Why Use Volume Bar UI Element?
This particular volume control widget can be included in a website design for various reasons. These are:
This already made UI template is quite easy to incorporate into designs.
It is provided with dark background color, which looks simply amazing.
You can get this widget from the internet hassle-free.