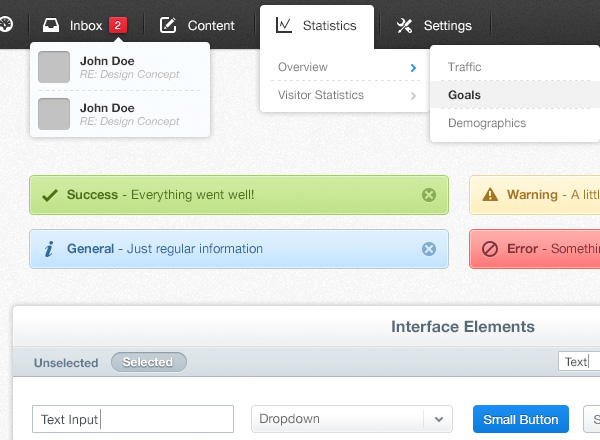 UI kits are always essential for a website in order to communicate effectively with customers or clients. Creating your own app interface design elements could be a time consuming and a challenging process and hence you can just download the Smooth Web App UI Kit from the internet for free of charge. This UI kit contains the elements that can be used for admin panel as well as for web apps. The comprehensive collection of these UI elements could be extremely perfect for developing low-fidelity web mockups and since these elements are in the psd format, the kit is entirely editable and re-usable.
There will not be individual elements available in the internet and you can only download them as a complete Smooth Web App UI Kit which means each kit also contains all the basic UI elements such as radio buttons, sliders, search fields, etc. The web app kit allows a web designer to create an interesting and a professional project as well as offers a great experience to the users.
Uses of Smooth Web App UI Kit
All the components in the kit are easy to operate and are comprehensive as well.
By using this UI kit, your website becomes more user-friendly, interesting and an exciting one.
The elements are grouped into layers and folders which allow the designers to use them conveniently.