14/09/2012 Posted in
Icons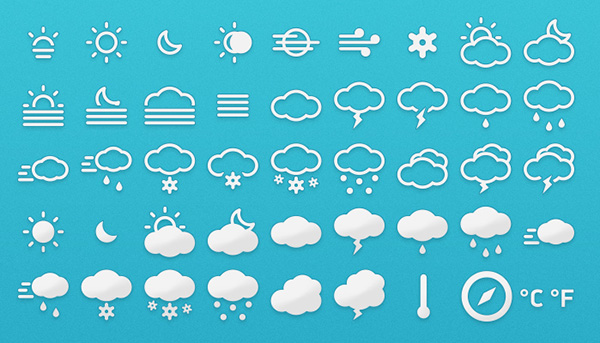 A website does well only if its design and elements are true to its main theme. If you need to use weather icons in your project, do explore Meteocons – Weather Icons. As a designer, you are responsible for this. Hence, when you build a site, make sure to do a complete analysis of your project so that you get a fair idea of the theme.
This will make your selection of designs and elements easy. For instance, if the project is based on weather forecasts, you will have to incorporate only those elements and design which are in sync with the purpose. Otherwise, it will fail to attract users. Nowadays, all popular weather based sites are using interesting graphical representations, such as icons, to express different weather conditions. These user interfaces (UIs) can be downloaded from the internet for free. 
You can use this set in websites as well as modern applications, created for personal or commercial needs.
Why Use Meteocons – Weather Icons?
There are many reasons behind recommending this pack of weather icons for your project. These are:
The weather icons in this set are clean and scalable.
In this set, you will get a choice of 40 icons.
All icons are created in PSD, EPS, CSH, SVG, Web font and Desktop font.
You can customize these icons to match the theme and design of your project.
The set is available for free downloads.