05/10/2012 Posted in
Icons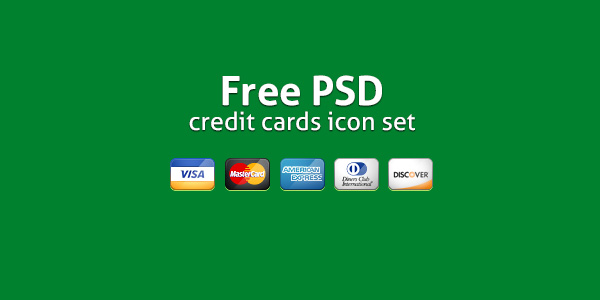 It could be an extremely challenging task for the web designers to develop retail or an e-commerce website than the regular websites since an e-commerce site needs to guarantee safety about the personal information of the customer. There should be a proper shopping cart along with a safe and secure payment processing system. The credit cards icons or the logos are very valuable for the online entrepreneurs since it is the basic requirement for any sales related business. Choosing the right icon could be the most effective way to improve your popularity and credibility among other competitors.
Now-a-days, there are several icons and icon sets available in all combinations such as Visa, Master Card, American Express and Discover in the internet and all you need to do is to choose the appropriate one and copy & paste in your website. Choosing official and effective icons can build a good confidence and trust among the customers and would get a sense security while purchasing in your website.
Benefits of using Credit Cards Icons in websites
These icons can boost up your sales performance as the potential buyers gain a good confidence and trust about your site.
Enhances the website's image and credibility as the buyers would have a safe and secure shopping experience.
Effective and relevant icon designs trigger your marketing process positively and help in the growth and the development of your e-commerce business.