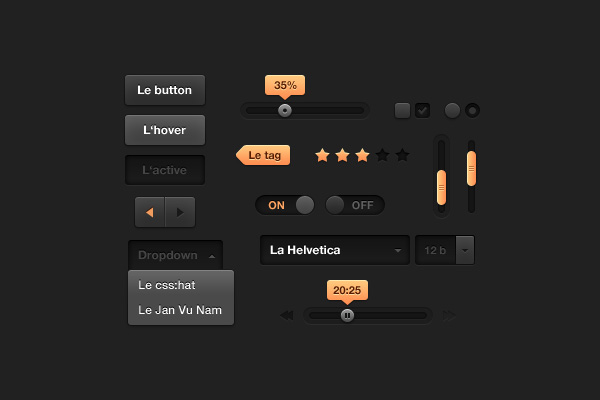 Creating an attractive and interesting website could be a challenging task for most of us but we can really make it a fun filled experience if we get the right web designing elements. User Interface design elements play an important role in attracting and appealing the targeted customers. Le Kit has a handful of UI elements that could be quite useful for the web designers.
The outstanding elements in the kit include checkboxes, text fields, buttons, message alerts, search options, radio buttons, sliders and many more. The huge collection of elements can be downloaded for free from the internet and can definitely make your website look organized, professional and user friendly.
Thankfully, there are an excellent collection of free UI basic elements that can add more elegance to your website. These elements are quite easy to use and can be customized according to your project requirements. These kits make the job easier for the web designers and save a lot of time and effort.
Benefits of Le Kit
The basic elements available in the UI kit collection can make the designing work much easier and simpler.
You can save a lot of money since the kit collection is available for free of charge.
The elements can be easily modified or edited based on your project's requirements.
Choosing the right collection of kit can attract high volume of traffic to your website and also achieve the business objective.