06/09/2013 Posted in
Icons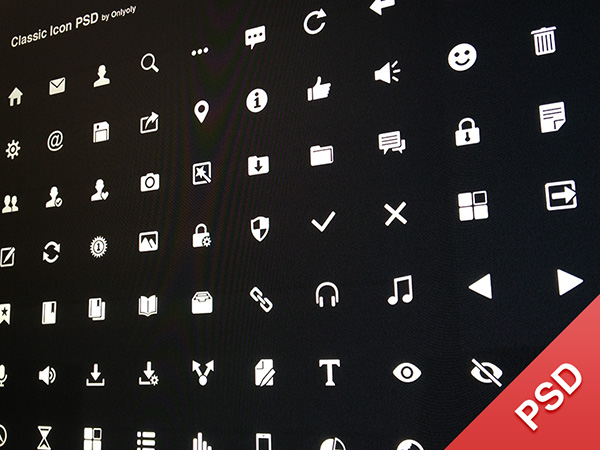 The classic icon set is the latest from the stable and we have come up with this classic design for all our designer friends. In our endeavor to bring new designs on a regular basis we have released numerous icon set designs but none that can claim to be classic. The classic icon set is set to give your design the perfect icons needed to fit in the different elements of the website design.
The icons can be downloaded in the PSD format and they can be changed in size to blend into any website or web application design. Website designing requires new elements to be introduced regularly but the fact is that it is not always possible to do so. You can take inspiration from our classic icon set designs and create amazing website designs. This PSD set can be downloaded and used only for non-commercial purpose. Commercial use of these icons is not allowed.
Website designing is something more than just creating the layout and putting in different elements. It is all about creating a harmony among the elements and blending them to produce a complete design. Our classic icon set is here to complete your website design and harmonize the different elements to create a perfect looking website design. Start creating designs that would be liked by one and all by using our classic icon set.