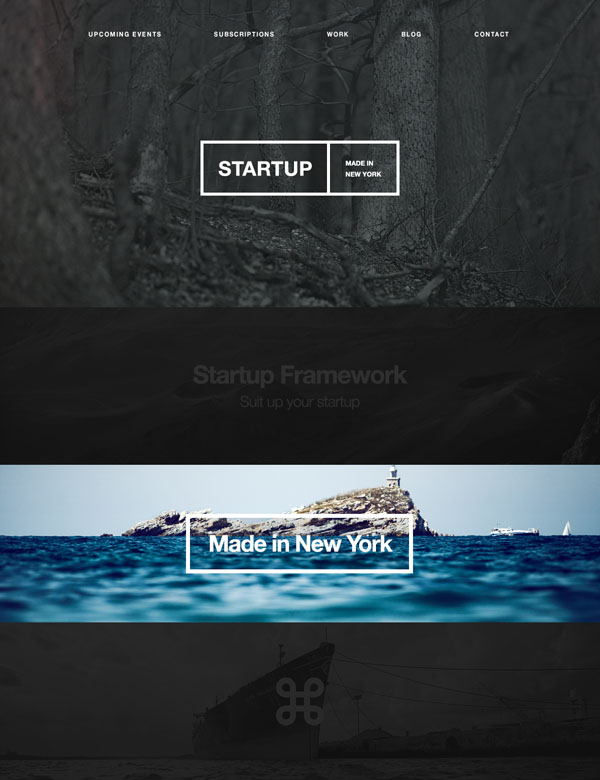 Although it seems that creating a blog is a quite easy task because it doesn't require any tricky content presentation, and usually most of them are based on the same layout, it's not that simple. Blogs as well as other types of websites are susceptible to trends, and lots of owners try to meet not only web requirements but also current web design fashion. Moreover there are those who prefer to build their own, sometimes even offbeat yet quite attractive, designs. And we want to offer you a golden mean, presenting our refined smart blog website template, which successfully combines classy modern flat style and conventional structure.
The website has a fresh, eye-catching look that instills a sense of sophistication. The photo-based welcome section allows you to pleasantly familiarize visitors with you and your goals or leverage it as a fantastic wide screen image slider that can be filled with excerpts of recent articles. As we said before, the template capably employs a basic grid in order to clearly display posts and hold the theme together. Each post is carefully separated. There is a handy clean sidebar on the left side that will neatly embrace all post data. The primary light grey coloring that is diluted by a warm yellow tone in tandem with a lot of whitespace make the website look roomy and enjoyable as well as give the design a bit of practical appearance. All these features enable you to:
Personal Blog Website Template Features
express your thoughts;
draw users' attention;
build your profile;
market something;
keep up to date with clients;
interact and connect with people.