11/09/2012 Posted in
Tags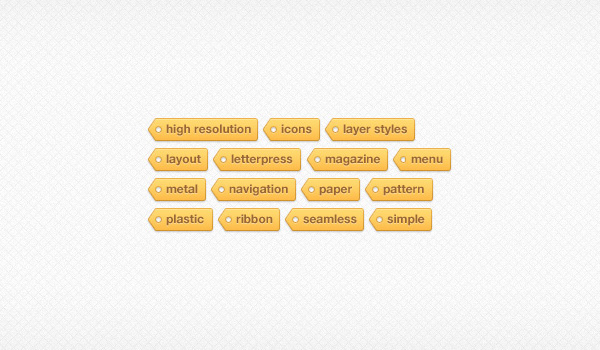 Due to technological advancement, the options of designing a website have substantially evolved today. You can now witness a refined example of creativity and usability more often than the previous times.
This goes true in case of user interface elements also, which play a bigger role in enhancing the look and functionality of the websites. Of the various such elements, tag cloud deserves special mention. A tag cloud is depicted as a box consisting of a number of tags in the order of their prominence.
The most important tag is listed in bigger fonts or darker colors compared to the less important ones. In simple terms, tag cloud visually represents the text data or tags, especially the keywords on websites.
Why Use Tagtastic Tag Cloud (PSD)
There are several benefits of using this tag cloud on your website. It can help you show those tags or keywords on the site which is of greater importance to you and your target groups. Also, it can add a different feel to the design of your website and help your users explore the content with ease.
Tagtastic tag cloud is easy to use. Since it is created in a PSD format, you can edit or change its colors completely to match the theme of your website. And unlike other tag clouds, these don't look even dull.