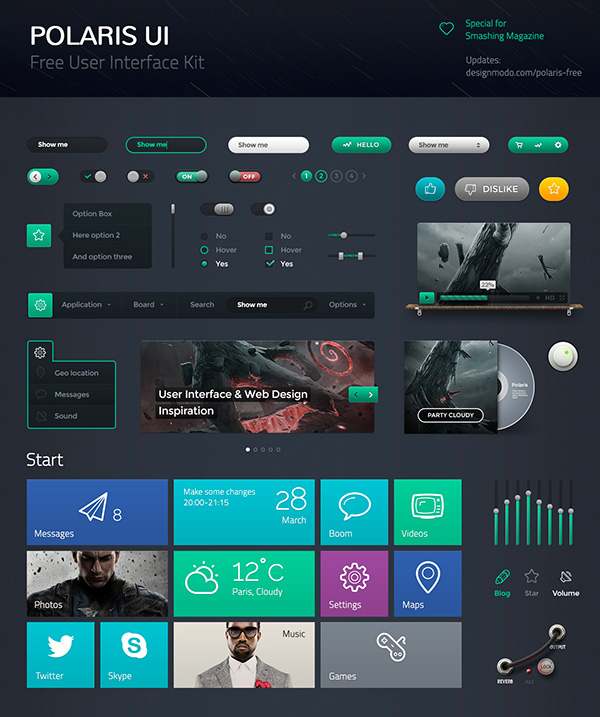 It is a proud feeling to announce the all new Polaris UI icon set that comes packed with the powerful and elegant UI components and 48 icon set. This is considered to be one of the best UI kits created by Designmodo and you have the privilege of using the Polaris UI kit for absolutely free of cost for any of your commercial or creative projects.
The Polaris UI kit comes with a set of elegantly designed UI components that includes check Boxes, Radio Buttons, Menus, Buttons, Page Navigation, Edit Boxes etc. You can download and use the UI kit for all your commercial projects and at the same time you can see how every component has been created as well as used.
The components have all been designed in the PSD format (Adobe Photoshop) with the use of vector elements (Shape Layers). Thus, you are able to get the components whose size can be altered as and when required. You would be able to resize all the elements without worrying about damaging the image quality.
Web designing requires something more than just creativity; it requires an eagerness to learn from the designs that we get to see on a daily basis. Our Polaris UI Kit is specifically designed for the designers who want to learn the right way of creating essential design components. If you are eager to get hold of the components that not only inspire you but also help you to learn about advance designing aspects then there can't be anything better than the Polaris UI Kit.