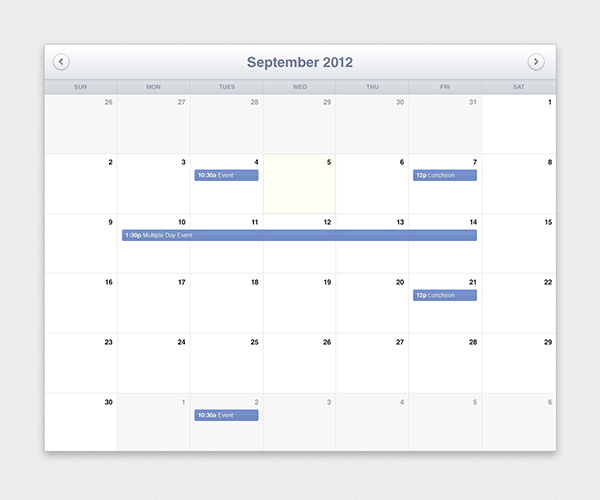 Do you want to explore some user interface (UI) designs for inspiration? These are available in plenty and the one which has earned considerable popularity of all is the Calendar UI. Then, check out the readily available PSD packs that are created with two main purposes in mind
to help designers have an easy learning experience of how to create new and innovative elements and
to help them to stick to their project deadlines and budget.
No matter whatever your requirement is, you can use these readily available PSD files because these are both time as well as money saving solutions. If you are confused about the type of template you should try at this moment, then don't worry. There is an easy solution to this. Analyze the requirements of your project first. It will help you choose a right template for use. For instance, if you are working on a site that will help your users to keep track on important events, happenings, schedules or meetings, then look for calendar interfaces.
Why Use Calendar UI?
This UI element is suggested for use for different reasons, as mentioned below:
This calendar interface has simple design and better functionality.
In addition to dates, days, and months, this interface also features a column for week.
The template is created in PSD format so that you can modify it according to your needs.